Rotator cuff related shoulder pain: An update of potential pathoaetiological factors
Keywords:
Rotator Cuff Related Shoulder Pain, Combined, Extrinsic, Intrinsic, Pathoaetiology
Abstract
Rotator cuff related shoulder pain (RCRSP) was a term proposed to replace scientifically outdated and potentially flawed diagnoses such as subacromial impingement syndrome, as well as uncertain pathoanatomical diagnoses such as rotator cuff tendinitis/tendinosis, and partial thickness and full thickness rotator cuff tears. RCRSP refers to the muscles, tendons, and surrounding structures, such as bursa, bone, ligament, capsule, nerve, and vascular tissue related to the entirety of the rotator cuff of the shoulder. It also recognises the complexity of evolving pain science. The term RCRSP acknowledges that the basis for presenting symptoms is mostly indeterminable and is used when a collection of clinical symptoms is present. RCRSP is probably the most common musculoskeletal shoulder condition and manifests as shoulder pain and weakness, most commonly during shoulder elevation and external rotation. Another important feature suggestive of RCRSP is a history of increased physiological load preceding the onset of symptoms, or a decreased ability to deal with physiological load due to lifestyle factors such as poor sleep, stress, reduced physical activity, uptake in or increased smoking, and poor nutrition. The aim of this narrative review is to discuss possible intrinsic (internal), extrinsic (external), and combined (intrinsic and extrinsic) mechanisms that may contribute to RCRSP. Our synthesis does not find definitive evidence for an extrinsic or combined extrinsic and intrinsic mechanism(s) that results in or is associated with RCRSP. We acknowledge that the narrative nature of this scholarly paper may have influenced our conclusions.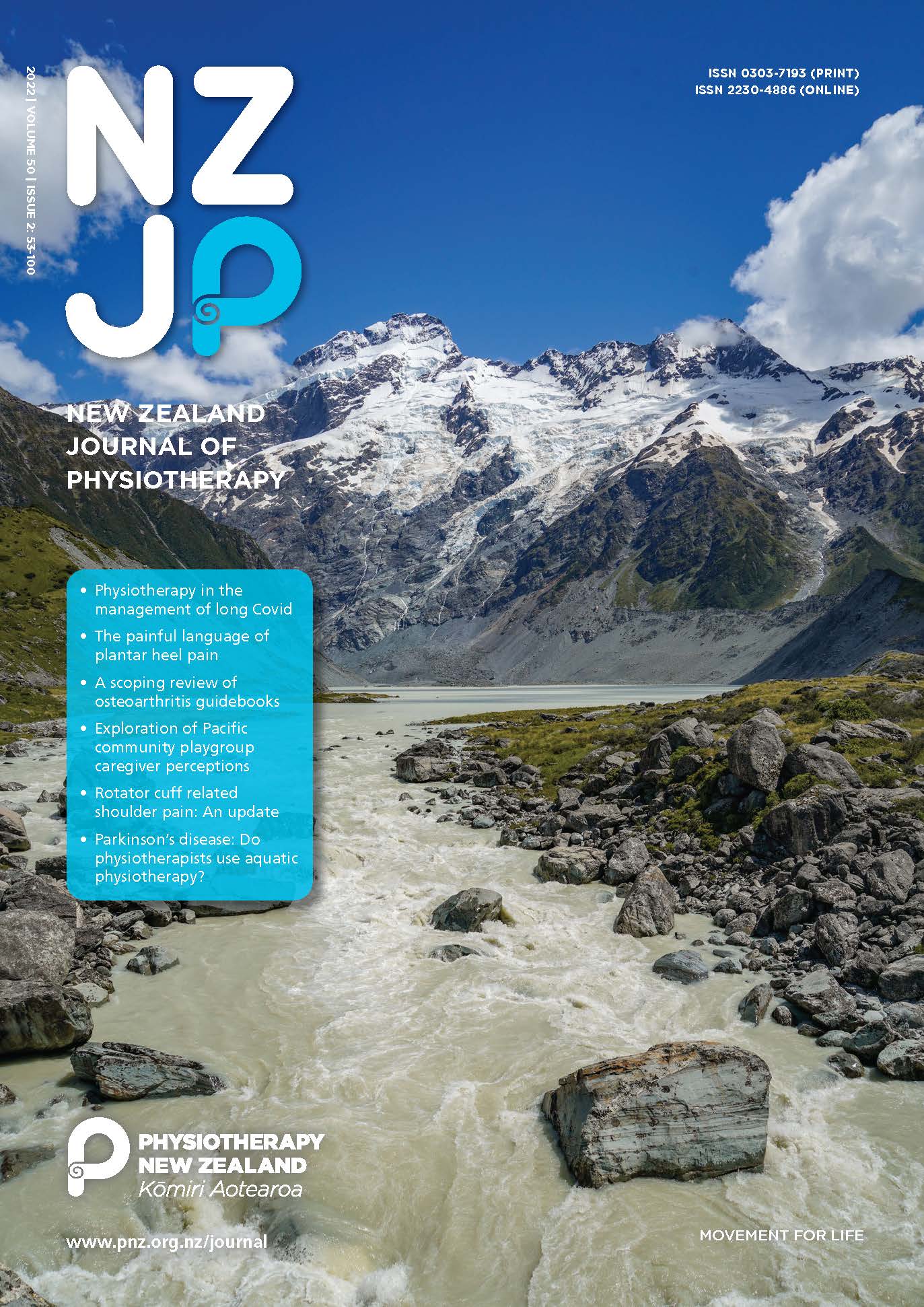 Downloads
How to Cite
Lo, C. N., van Griensven, H., & Lewis, J. (2023). Rotator cuff related shoulder pain: An update of potential pathoaetiological factors. New Zealand Journal of Physiotherapy, 50(2), 82–93. https://doi.org/10.15619/NZJP/50.2.05
Section
Literature Review